《新玄機》雜誌主頁 Other Articles by Kerby Kuek
Dragon Searching Process 30 - Tseung Kwan O (將軍澳)
Together, we promote Chinese Metaphysics the Right Way
五術殊非小道, 推廣正統五術, 你我要責!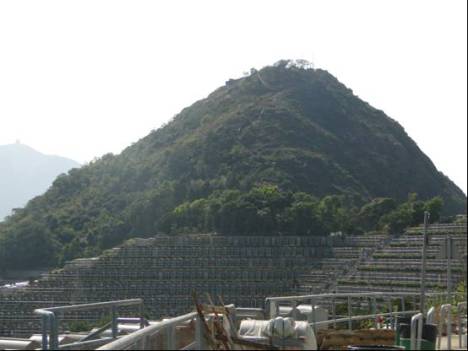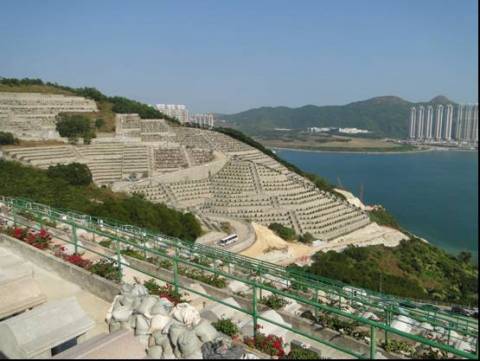 Tseung Kwan O Chinese Cemetary (將軍澳華人永遠墳場)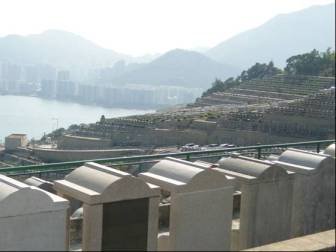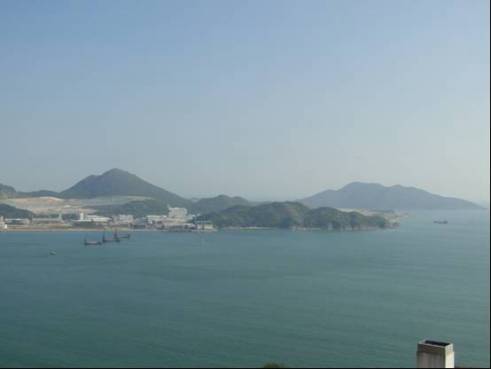 Xuan Kong Zhang Pai Hong Kong Mountain Songs
玄空掌派香港巒頭形勢總歌訣
(十三)
南嶺盡結於香江
紅嶺迎接顯樂山
(The mainland dragon ended in Hong Kong, while Hong Fa Leng where the receiving end of Hong Kong emerges with a 'Le San' which is a special and unique tomb that is written in ancient text that is very rare not only in Hong Kong but in this world)
(十四)
跑台山下有將軍
太平山上顯銳山
(Fortress Hill had a General while Victoria peak fire-shape like breed Scholar)
(十五)
涵碧氣安佳風水
五龍歸聚于匯豐
(Greenery with stable dragon breath is best Feng Shui setting, the locale of HSBC is the concentration of 5-dragons breaths)
(十六)
國金壹貳不久金
交易壹貳長久金
(Do not be fooled by the short live glory of IFC 1 and 2 Instead, Exchange 1 and 2 are evergreen)
(十七)
四神相應聚天心
旗馬甸架在時代
(Green Dragon, White Tiger, Rear Shuen Wu and Front Zhu Juen are in line to form a meridian spot; Victoria Peak, Braemar Hill, Jardine lookout and Mount Parker formed a 'cross' at Times Square)
(十八)
臨官喜官做貴官
地利愛都恰恰好
(The ideal living places for government ministers are Tregunter and Estroril court)
(十九)
渣甸山上有石壙
日軍由此攻黃泥
(The mining field in Jardine Lookout was the trail that led the Japanese soldiers to attack Stanley Gap, where the British troops main command site were located)
(二十)
渣甸紫羅望黃泥
無咎坐連巒陽明
(With Jardine lookout, Violet Hill watching Wing Nai Chung Gap, Hong Kong Park View is without any flaw!)
(二十一)
渣畢柏下顯貴方
如盤走珠太古坊
(The foothill of Jardine Lookout, Mount Butler and Mount Parker is harnessing kind energy; Taikoo place is the pearl of East Hong Kong)
(二十二)
七過八當九將來
西環調景不可失
(Period 7 was history; period 8 is now while period 9 nine wont be far.
Once, out of period, Western district and Tiu Keng Leng cannot sustain current development)
(二十三)
地低地窖都是陋
可洩可瀉在油塘
(Yao tong is the worst Feng Shui of all in regardless of periods!
Because of the low level of land area)
(二十四)
昔日扶桑曾開基
可惜花園欠準度
(Japanese Master tried to capture Hong Kong best meridian spot but missed the accuracy)
(二十五)
大老山坳顯多溝
曾是日軍引水道
(Tate's Caine Au, the critical dragon spot for Kowloon, with few deep trenches and ditches, were created by the Japanese soldiers for water source)
(二十六)
寅葬卯發非此意
雙龍結穴於壹處
(The term 'immediate prosperity' was mistakenly by many for double dragon meridian spot in Yin Feng Shui.)
(二十七)
南角龍潛盡南丫
氣薄地薄丁也薄
(The southern dragon ended in Lamma Island with little or no dragon breath and therefore unlikely to bread more males)
(二十八)
鴨脷島似是而非
中格大格惜無局
(Apleichau is nothing special and therefore is creating nothing special)
(二十九)
杏花邨實欠杏花
無奈面對尖角煞
(Hang Fa is unlikely to blossom because of its opposite sharp edges)
(三十)
朱雀吐舌于尖沙
怎能渡海過港島
(Chu Jue's tongue sticking out in Tsim Tsa Tsui and evidently it can't form any hill in Hong Kong through sea)
(三十一)
生基生機也壽基
切勿當作藏魂魄
(The Daoist 'Zhang Yun Ba' cannot be confused or camouflaged by the method of 'San Kei'.)
Hope you enjoy the dragon searching process and song!
By Kerby Kuek 郭翹峰
Chief Disciple of Xuan Kong Zhang Pai
玄空掌派首席弟子
E-mail address of Mr. Kerby Kuek : Kerbykuek@gmail.com
Website:www.misterfengshui.com